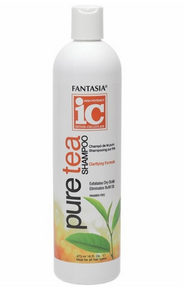 Extracts excessive hair oils.
Exuviates flaking skin from dry scalp.
Super rinsing.
No residue.
Prepares both hair and scalp for proper nourishment and further conditioning.
A stimulating and natural approach to high tech hair care.
Tea is acidic by nature, working a san astringent on hair, restoring its inborn glisten and sparkle.