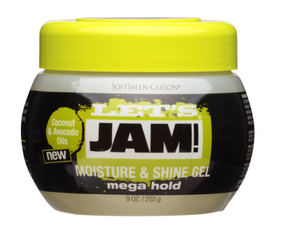 MEGA HOLD HAIR GEL: This hair gel features micro-emulsion technology for great extra hold, shine & conditioning with up to 3X less breakage & with no wax, no flaking, & no drying alcohol!

EASY TO USE: Our Mega Hold hair gel provides a flake-free conditioning strong hold for textured hair. It tames frizz & flyways for smoother hair. It's easy to apply & can be used on wet or dry hair.

STYLING PRODUCTS: We make an array of products for all types of curly hair, including moisture-sealing gels & leave-in sprays, rejuvenating oils, pomades, creams, butters & protective edge savers.