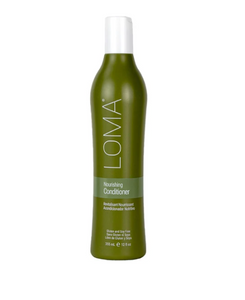 Instantaneous conditioner to repair damaged hair for healthy results
For dry, thirsty and chemically treated hair
Helps control frizz and preserve color
Key ingredients:
Creatine — 35% more effective that any protein or keratin on the market at rebuilding the internal tensile strength of the hair especially color treated, foiled and bleached hair types. You can never over-proteinize the hair when using Loma.
Shea Butter — A creamy rich reparative ingredient that hydrates the hair and scalp.
Caprylic/Capric Triglyceride — Natural based moisturizing reparative oil that nourishes the hair and skin.